BREATHWORK & MEDITATION EVENT
August 15 or 21, 2017 from 6:30 PM – 8:00 PM
Join us on August 15 or August 21 for a powerful evening of 'Breath-work & Meditation' and learn effective tools to manage daily stress.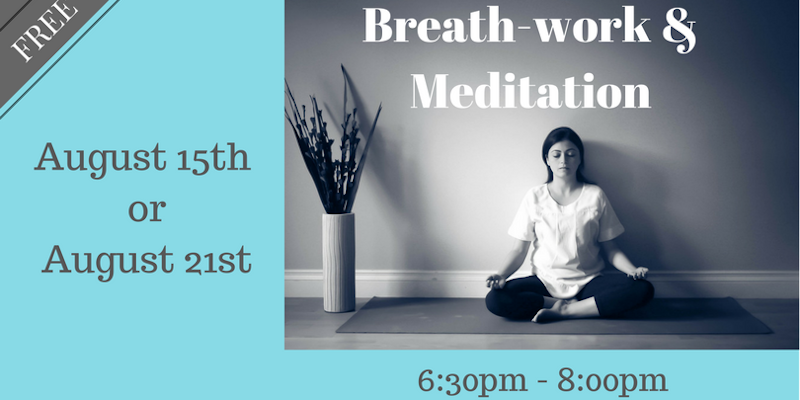 Register now for free and save a spot.
---
NOTE: It is advisable to meditate on an empty stomach; avoid eating 2 hours prior to meditation. If you must eat, eat light. No prior registration is required for these meditations.